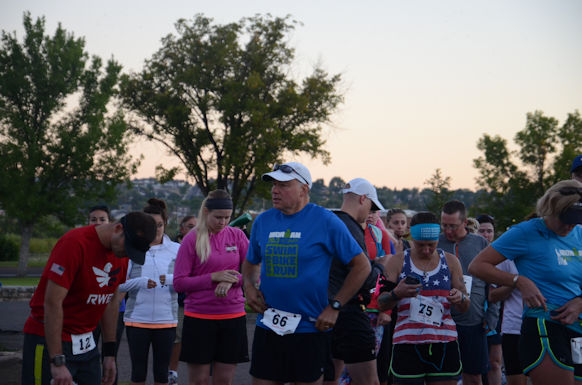 Late and Race Day Registration
Late/Race day registration is available, however you'll pay a little more. Fees increase on August 5th for all three runs. We do not guarantee shirts or packets after the 6th.
Course Elevation
Packet Pickup
Packet pickup is at the Foot & Ankle Clinic 1301 11th Ave S., Great Falls, MT the Saturday before race day between 3pm and 6pm. Yes, you can pick up packets for friends/family. Yes, you can pick up your packets on race day as well until 6:45am.
Who's In?
Matthew Smeltzer of Competitive Timing will be timing the races.
Looking for a training plan?
Hal Higdon has training plans for all variety of runners and experience levels. Take a look at the 12 Week Half Marathon plan or the 8 week 10k training plan for starters. These should help you get started or use his site to find one that fits your experience and fitness level. There are tons of good plans out there on the ol' interwebs... find the one that is right for you but please be sure to check with your doctor before beginning any new exercise program.
Want to Volunteer to help at the event?
We always need more volunteers! Race Montana is run by 7 volunteers who put on several events a year so we would love all the help we can get! Please sign up at Runsignup.com and pick the spot and time that works best for you.